Where Start My Paperboard Selection
Stepping into the packaging arena can be intimidating. It is tough to know where—or even how—to start. Often the package is the first item that needs to be designed.  There are many different grades of paperboard, so you will want to select one that is sturdy enough for your packaging needs and balances your budget and your brand. In the paperboard world, there are plenty of types available and in several different grades, each with unique features suitable for different reasons. The most popular grades of paperboard are:
 
Recycled Chipboard – Is a thick paper-based board that is made from 100% recycled fiber. Chipboard is a very versatile board stock that can be converted for a variety of uses, from industrial packaging and commercial printing to boxes and crafting. Chipboard ranges widely in thickness, from .016 up to .250". The backside of a legal pad of paper is one common example of thin chipboard, while hardback book covers are an example of a thicker higher density chipboard. 
 
Solid Bleached Sulfate (SBS) - Also known as bleached board, this is a premium bright solid white paperboard grade produced with virgin bleached wood pulp. It is often coated with a thin layer of white kaolin clay to improve its printing surface and may also be coated with polyethylene (PE) for wet strength and food packaging. Bakery boxes and pharmaceutical packaging is often made from SBS. The thickness range is vast, from a single ply .008" up to .250" for a multi ply laminated board.
 
Coated Virgin Kraft (CUK or SUS Board) – A natural brown paperboard with excellent tear resistance making it the strongest board in the industry. Often it is coated with white kaolin clay for printing. Coated Virgin kraft is popular for beer and soda packaging. Available thicknesses typically range from .012" to .024"
 
Coated Recycled Board (CRB) – Also known as Clay Coated News Back (CCNB), this recycled paperboard is typically coated with a thin layer of white kaolin clay to improve the printing surface. It is produced from 100% recycled paperboard including old containers and newspapers. CRB is often used for consumer packaging, frozen foods, and dry goods. Available thicknesses typically range from .012" to .024"
These are just a few of the most basic type of paperboards available. There is plenty to consider when it comes to deciding on your paperboard. Cost, speed, and quality all bring their own requirements or limitations to be considered, and you need to decide what matters most to the creation of your packaging
Packaging is complicated. We are here to be a resource to find the perfect paperboard fit for your needs, brand, and your budget. Be sure to stop by Lamitech.com and see what the world of Lamitech has to offer. And if you do not see what you are looking for, or have any paperboard-related questions, please do not hesitate to contact us. Let's see what we can create, together.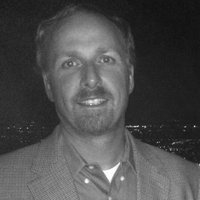 Andrew Londergan